It's important to give back to the community when possible. Through this blog, we try to impact pet owners positively and encourage responsible pet ownership.
You think the information and free resources we offer on this blog are valuable and would like to thank us? In that case, we will encourage you to help one of the following charities picked by our team. Thank you!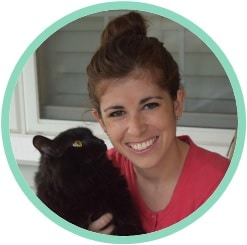 Leslie Brooks, DVM
Licensed Veterinarian
Charity: SOAR Initiative – Assistance for people and animals in need in Indianapolis
SOAR Initiative works with people who are either experiencing homelessness or another life crisis and have pets. I love working with them because they use creative ways to preserve the human-animal bond. SOAR ensures pets get to stay with their owner through changing life circumstances, whether that be financial hardships, medical or mental health challenges, or many other situations that could lead an owner to consider giving up their pet.
Corryne Smith
Certified Dog Groomer
Charity: Chihuahua Rescue Indiana – Rescue shelter
Chihuahua Rescue Indiana is a volunteer organization dedicated to the Chihuahua and Chihuahua cross canine rescue and adoption. They are looking for foster homes, volunteers, donations, and families to rehome their dogs. Chihuahuas are one of the top breeds that get rehomed, and they require a lot of training and socializing to become confident, so I love supporting this rescue! I have been fostering and grooming for them for many years now.
Johann Chapuis, MBA
Founder
Charity: Pet Partners – Animal therapy all over the US
Pet Partners' goal is to improve human health and well-being through animal therapy. They serve a wide variety of clients, including veterans with PTSD, seniors living with Alzheimer's, students with literacy challenges, patients in recovery, people with intellectual disabilities, and those approaching end of life. They are always looking for volunteer and their pets and donations to make miracles happen for people in need. I strongly believe in animal therapy and the positive effects of the human-animal bond, especially for vulnerable people.