As you welcome your puppy or adult dog into your home, there are a few supplies you should have on hand to make things much easier for both of you. I will share my knowledge as a pet owner who has reviewed hundreds of products for this blog to help you with this process.
A dog owner can expect to spend $150 to $925 in supplies initially and $55 to $410 every year to renew some of them. It varies depending on the dog's size, product quality, and brands. Buying second-hand items could reduce the amount by half, while high-end products could easily double it.
In this article, you will find a list of 16 essential dog supplies, with tips to choose the right ones for your dog, a price range for each one, as well as my favorite products in each category. You can also receive a free dog supplies checklist for you to use later.
Before & After you Get a Puppy (2 eBooks)
+ Our Dog Supplies Checklist
+ Discounts & Coupons
FOR FREE
16 essential dog supplies
Food & water bowls
When looking for food and water bowls, there are two aspects you should consider. First, make sure to buy the proper size for your dog. Many products only come in one size, but it is common sense that a Chihuahua and a Mastiff shouldn't use the same bowls. Use the chart below as a guideline.
| | | | | |
| --- | --- | --- | --- | --- |
| Adult dog weight (lb.) | Up to 10 | 11 to 25 | 26 to 55 | Over 55 |
| Approximate bowl size (cups) | 2 – 4 | 4 – 8 | 8 – 12 | 12 – 20 |
The second feature I would recommend is to use bowls with a non-slip material at the bottom. It will prevent a lot of mess in the house and will make your pet's life easier.
When it comes to materials, stainless still or ceramic are great, it's more a matter of preference, in my opinion. Some dogs are allergic to plastic, also avoid anything containing lead or dies. Finally, don't forget to buy two bowls.
Cost: usually $5 to $40
My picks: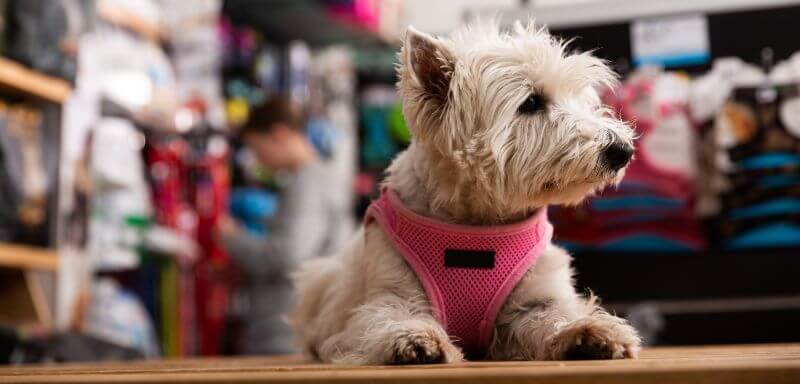 Dog collar or harness
You will either need a collar or a harness. If you are getting a puppy, you will likely have to change it as the dog gets bigger. If you're wondering which one is better, here is a summary of their advantages.
A collar is cheaper and more comfortable if you plan on leaving it on the dog all the time. It's also easier for breeds with long hair. See the instructions below to pick the right collar for your furry friend. Again, in my opinion, whether you go with nylon or leather is really up to you as long as it fits well.
Measure the circumference of the dog's neck.
Pick a collar that can be adjusted a bit larger. You should be able to fit two fingers between the dog's neck and the collar.
Make sure that your dog is within the recommended weight range.
Verify the collar fit on your dog regularly. Readjust it if needed and change the collar when it becomes too small.
Cost: usually $5 to $40
My picks:
This durable nylon collar from Amazon comes in different sizes and colors and will do an amazing job.
If you want your dog to be as classy as you, go with this fancy Italian leather dog collar from Muttropolis. It also comes in different sizes and colors. For your information, there is a matching leather leash available.
A harness will give you better control of your dog during walks, and it is more comfortable for him as it distributes the pressure on a larger area (not just the neck). It also discourages the dog from pulling as it redirects him and stops the forward motion. Harnesses are even better for escape artists with thin necks prone to slipping out of their collar (like Grehounds) or for dogs with breathing problems (breeds with short noses such as Pugs, Bulldogs, etc.).
Most harnesses can be attached from the front (excellent to control larger dogs) or the back (more comfortable for smaller and more sensitive breeds). You also want to make sure to buy the right size for your dog.
My pick: If I had to pick one, I would choose this model on Amazon. The harness comes in 5 different sizes and even more colors. It is made from durable fabric and offers two attachments, as discussed (front and back), and four adjustment points.
A quick side note here. I don't like nor recommend choke or prong collars. There are more efficient training options to teach your dog to stop pulling based on positive reinforcement. For example, The Dunbar Academy is all about easy, effective, and enjoyable methods to get ready to welcome and train your dog. They offer a free course to teach you Six Simple Dog Training Techniques to address the most common dog behavior problems.
Leash
It is better to start with a short leash, usually 4 to 6 feet long, until the dog or puppy is leash trained and socialized. A retractable or adjustable leash could do the trick as well. A shorter leash will give you more control over your dog.
If the dog is a heavy chewer, you might have to buy a chain leash. Otherwise, both nylon or leather is fine as long as the product is appropriate for your dog's strength (they are usually rated by dog weight).
You should also consider buying a longer leash (20 to 30 feet long) for training and to give him more freedom during your walks.
Cost: usually $5 to $30
My pick: Tamaria, our dog walker, recommends this strong 5′ leash from Amazon. It offers a fantastic value for the price with a padded handle and a wide color selection. There is one model for small dogs and one for larger ones too.
ID tag
You should add an ID tag with your contact information on the collar. If the dog is found, it will make it much easier and faster to get him back.
A microchip will help find you too, but not until the dog is taken to a rescue shelter or a veterinarian. So a personalized ID tag is a good investment (a few dollars well spent).
Cost: usually $5 to $20
My pick: This personalized dog ID tag from Amazon is cool because it comes in different shapes and sizes to accommodate smaller breeds.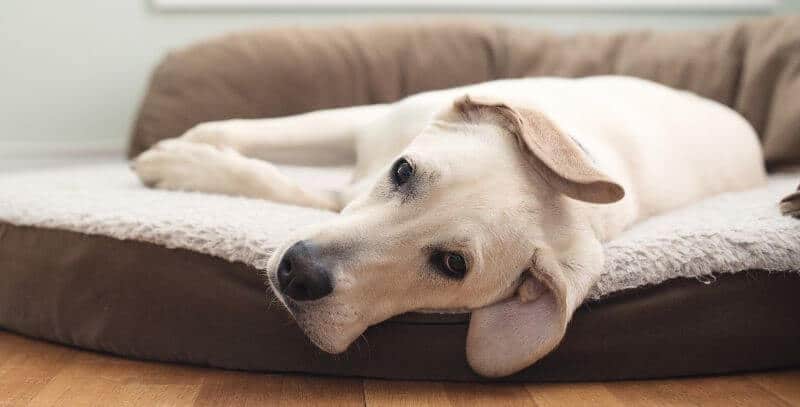 Dog bed
Buying a good dog bed is essential. Your pet will probably spend hours every day on it as a dog can sleep 12 to 14 hours a day! There are hundreds of dog bed options, but unless your dog has a particular condition that needs to be addressed (in which case you should ask your veterinarian for advice), you should focus your attention on two aspects.
First, make sure the bed itself or its removable cover is machine-washable. I cannot stress enough how important that is, as the bed will undoubtedly get wet, dirty, and smelly. Then, you also want to pick the right size. The bed must be large enough for the dog to stretch and relax. You have two options. The best one is to measure your dog from nose to base of tail while he's in his sleeping position, then add 8″ to 12″ to determine the bed length. You can also use the table below.
| | | | | |
| --- | --- | --- | --- | --- |
| Adult dog weight (lb.) | Up to 10 | 11 – 25 | 26 – 75 | Over 75 |
| Approximate bed length (in.) | 18 – 24 | 24 – 36 | 36 – 48 | 48 – 60 |
You will see so many shapes, designs, materials, and support options that it can be overwhelming. But as long as the bed is comfortable, washable, and the right size, it will work.
Cost: usually $15 to $110
My picks:
If you're on a budget, you can't go wrong with the Amazon Basics dog bed. It's machine washable, comfortable, and comes in 5 different sizes.
Now, if you only want the best for your furry friend, Muttropolis offers this dog bed handcrafted in the USA that brings luxury to the next level! It comes in 5 different sizes, and the cover is machine washable.
Dog crate
Many dog trainers recommend crate training for two reasons: it helps potty train the dog, and it provides a safe place for him to retreat when he's anxious or wants to relax by himself. If the dog is an escape artist or a heavy chewer, you might need a heavy-duty metal crate. Otherwise, plastic, soft-sided, or standard metal crates will work. If using a metal crate, you can cover it with a towel or blanket at night to make it cozier.
The most important aspect of a dog crate is its size. It must be large enough for an adult dog to easily lie down, sit, stand, and turn around. Measure your dog from nose to base of tail while he's standing, then add 2″ to 4″ to determine the crate length. Measure your dog's height while he's sitting, then add 2″ to 4″ to determine the minimum crate height. You can also use the table below.
| | | | | |
| --- | --- | --- | --- | --- |
| Adult dog weight (lb.) | Up to 10 | 11 – 25 | 26 – 75 | Over 75 |
| Approximate crate length (in.) | 18 – 24 | 24 – 36 | 36 – 48 | 48 – 60 |
Finally, if you have a puppy, use a crate divider to keep the enclosure small enough to prevent him from using one side as a bedroom and the other as a bathroom. It is cheaper than changing the crate as your dog grows.
Put a dog bed or blankets inside to make it more comfortable. Place the crate where you are frequently present (you can even move it during the day or buy more than one). Dogs are social animals and take comfort in being close to you.
Cost: usually $20 to $165
My picks:
You can keep things simple with this metal dog crate available in seven different sizes on Amazon (it comes with a divider panel). It's the best bang for your buck.
If you want a designer crate that will fit in your modern home decor, the Moderno dog crate from Muttropolis looks terrific! It's expensive, but it's the price to pay for top quality and design.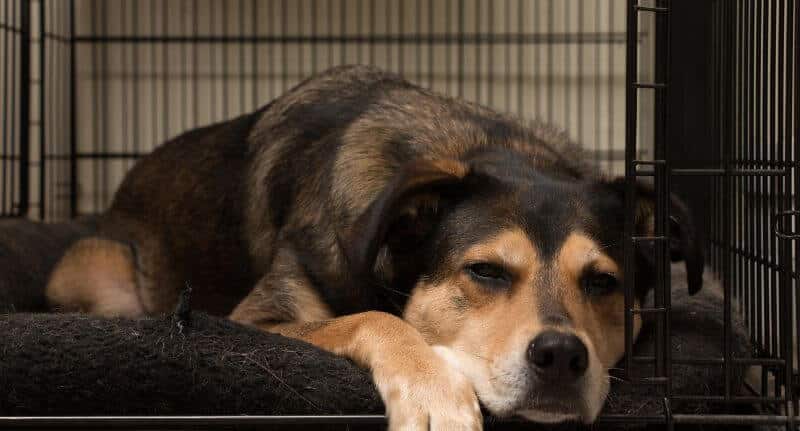 Toys
Toys are essential for a dog's well-being. They need both physical and mental stimulation to remain healthy and well behaved. The good thing is dogs usually aren't picky about their toys. They will play with pretty much anything they are allowed to.
I have three pieces of advice for you. Pick the right size of toys for your dog. If it's too small, the dog will destroy it, or worse, could swallow it. Make sure the toys are safe and durable. Discard toys that the dog broke and avoid homemade solutions like taking a toy from a child to give it to the dog. If you have any doubt about a toy, ask your vet during the next visit. Finally, add variety (chew toys, brain games, chase toys) to keep the dog interested and challenged. Rotating toys weekly is a good idea for this.
Cost: usually $15 to $155
My picks:
This toy set from Amazon is excellent for different reasons. It comes with 18 toys for dogs of all sizes, it's safe, and it supports a non-profit rescue shelter in California.
To add variety and keep your dog interested and stimulated, Bark Box is a fabulous monthly subscription box. Each box comes with innovative toys, treats, and a chew. It only starts at $23/box (shipping included), and the box is tailored to the dog's size.
Brush or comb
Whether your dog has a short coat or long hair, it is always best to brush him daily. It's beneficial for his hair and skin. The following table gives an idea of the types of brushes to use depending on the coat type. But the best person to guide you with this will be your veterinarian or dog groomer. Ask the question during your first visit.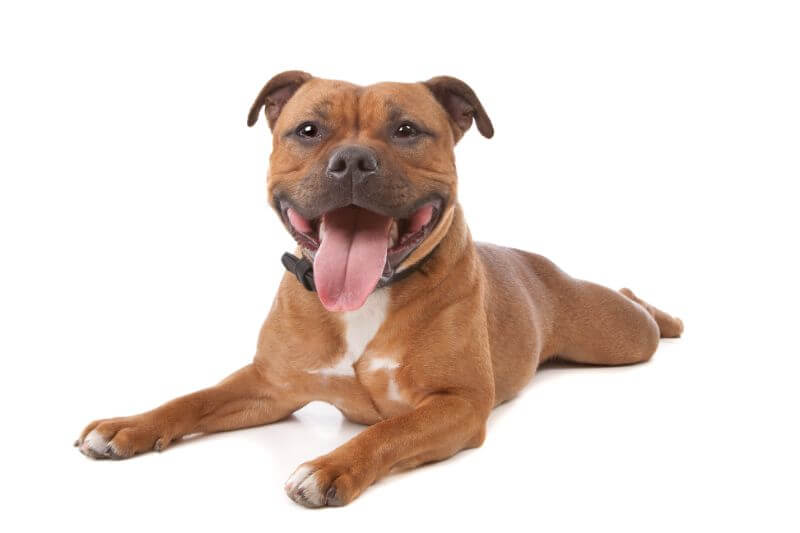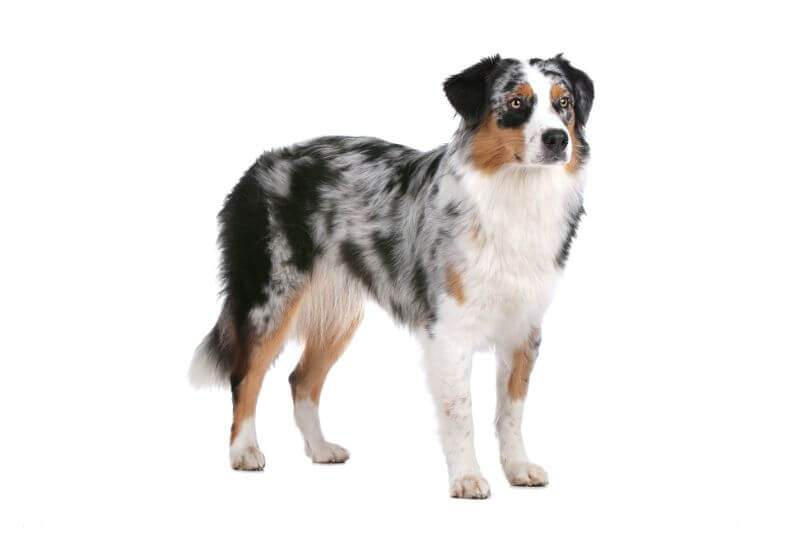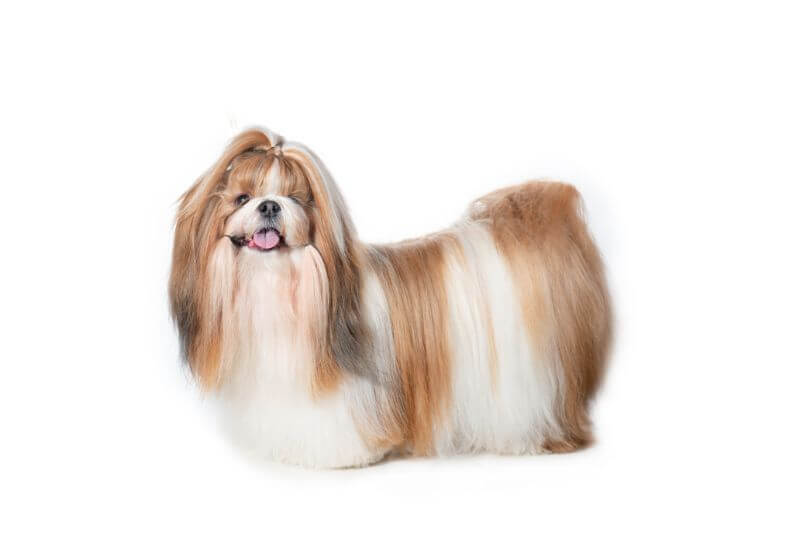 Cost: usually $5 to $45
My picks: I would always ask a professional for advice because there are so many different coat types between purebred and mixed-breed dogs. Click the links in the table above to see my personal favorites.
Toenail clippers
You should trim your dog nails regularly. The idea is that they should never touch the ground when the dog is standing up. Usually, doing it every 3 to 4 weeks will be enough. When picking a nail trimmer, make sure it is suitable for your dog's size (some are only for small breeds and others only for large ones).
Cost: usually $5 to $30
My pick: These toenail clippers will do a good job. If you prefer using a grinder, this low noise model will work for small, medium-sized, and large dogs.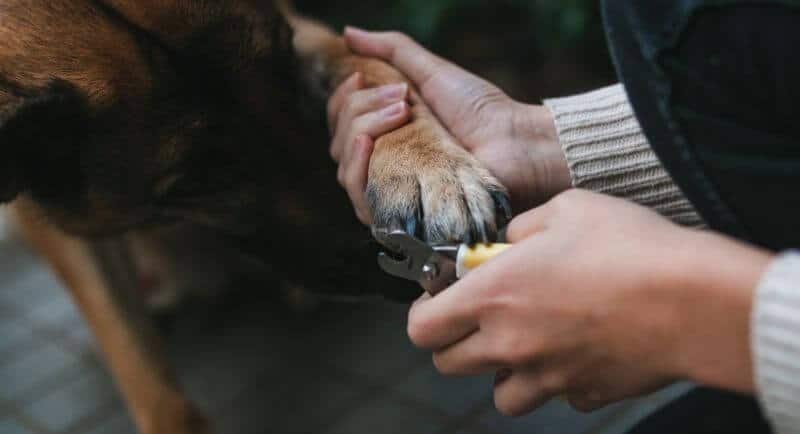 First-aid kit
A first-aid kit is an essential item for any responsible pet owner. It will come in very handy to manage unpleasant situations like a tick that needs to be removed, small cuts, bleeding, insect bites, etc. Many owners overlook this purchase, but those who don't will be very relieved to have this when needed.
Cost: usually $15 to $50
My pick: This compact and affordable first-aid kit has everything you would expect to help until you can see your vet.
Shampoo and conditioner
The simple rule of thumb is that you should bathe your dog once a month to keep his skin and coat clean and healthy. It's not recommended to do it more than once a week (even once a week is a lot unless recommended by a vet) or less than once every three months. A gentle dog shampoo (don't use a human one) with natural ingredients will do for most dogs unless a pet professional recommends a specific one.
Cost: usually $5 to $20
My pick: Burt's Bees offers natural shampoos and conditioners for puppies and adult dogs on Amazon.
Canine tooth-brush and toothpaste
As for humans, dental care is very important for dogs. According to Leslie Brooks, DVM, medical care for dental diseases can easily cost $400 to $800 each time. Poor dental hygiene can also lead to other medical problems.
Ideally, a dog's teeth should be brushed twice a day, but realistically, two minutes two or three times a week with quality pet toothpaste and a pet tooth-brush is enough.
Cost: usually $5 to $15
My pick: Harm & Hammer offers pet supplies as well, and I would go with their tooth-brushing kit available on Amazon.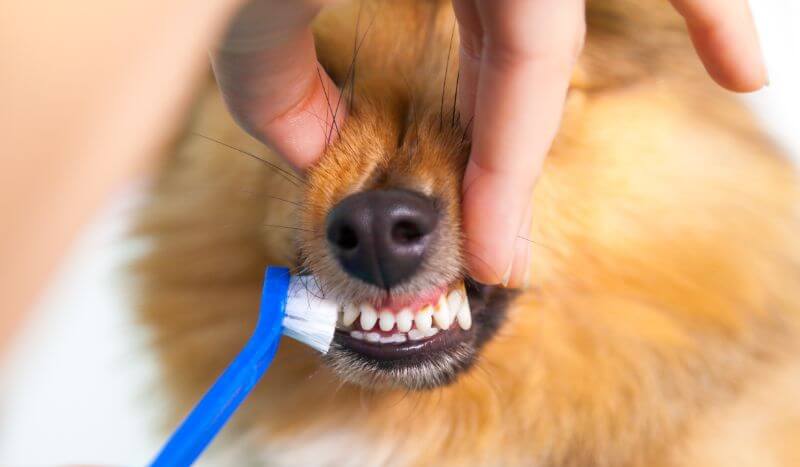 Poop bags
Dog poop bags are a must-have any time you step outside for a walk with your furry friend. They should be leak-proof and durable enough to hold waste and contain it until you find a trash can. Whether you go with scented or unscented, plastic or biodegradable, it is a matter of preference.
Cost: usually $15 to $110 for around one thousand plastic bags
My pick: I believe that using a biodegradable and compostable plastic-free product is worth the extra cost. But I understand that it's not for every budget, and there are plenty of cheaper options on Amazon or other stores.
Pooper scooper
If you also let your dog do his business in the backyard, a popper scooper will be useful to prevent your lawn from becoming a minefield without having to pick up the poop with your hands. The only thing to consider here is to buy a durable scooper that you can use for the years to come.
Cost: usually $10 to $30
My pick: I find a bin and rake scooper like the Petmate one more versatile than a jaw scooper.
House training pads
Most puppies will have a tough time controlling their bladder until they are four months old, and potty training can take a few weeks to a few months, depending on the dog. Going outside is ideal, but not every puppy can make multiple trips outside every hour.
That's when including pads in the house training routine comes in handy. You want to make sure that the pads have the proper size and absorbency for your dog. Usually, a puppy will be OK with a standard absorbancy, but an incontinent adult dog might need heavy-duty pads. As for poop bags, there are some eco-friendly alternatives (washable or reusable).
Cost: usually $15 to $45 for around 100 disposable pads or a couple of washable pads
My pick: Once again, my eco-friendly mind pushed me toward these machine washable pads 2 or 4 pack (get at least two pads to use one while you wash the other). It comes in three sizes to accommodate small, medium-sized, and large dogs.
Stains and odors removal spray
It's a good idea to buy a spray to eliminate stains and odors from dog urine, vomit, etc. Get an enzyme spray that can be used on different surfaces (floor, furniture, fabric) and is safe for your pet. It will also discourage the dog from marking the same space repeatedly.
Cost: usually $5 to $20
My pick: Nature's Miracle advanced stain and odor eliminator will do the job.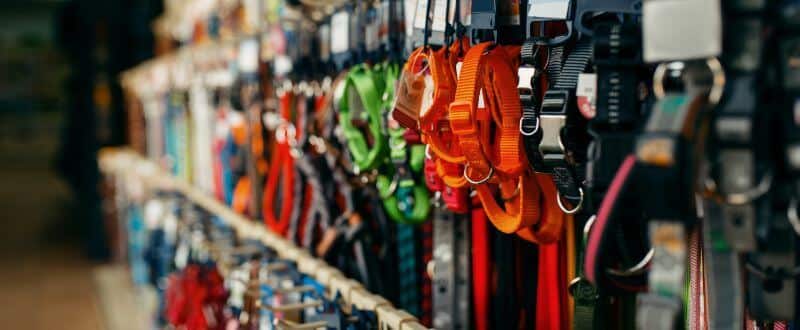 If you are interested in checking out all the best-selling dog products on Amazon, you can find them by clicking here.
Other dog supplies
Depending on your situation, you might also need some of the following dog supplies:
A little food (at least for a few days if you haven't bought any yet – in the beginning use the same food that the dog was eating at the place you got him)
Treats for training and spontaneous rewards (pick locally made, low in fat, and sodium treats – avoid jerky treat)
Dog food storage container (dry dog food can become stale if it is stored in the original bag for too long)
Ear cleaning solution
Deshedder brush (essential if you picked a breed that sheds a lot – ask your groomer or vet to know if it's necessary)
Coat clippers and scissors (if needed and if you plan on grooming the dog yourself – the best place to get top quality grooming supplies for your dog is, without a doubt, Cherrybrook)
Muzzle (could be mandatory depending on the breed and location)
Clothing and shoes (especially in colder areas depending on the breed)
Anti-chew spray (only if that's an issue – to be used along with training to solve the problem)
Doggy playpen (like this one)
Fences for the yard
Door gates to restrict certain areas or block staircases (especially for a puppy younger than 6 months old – make sure the dog cannot get is head stuck between the bars)
Activity monitor (like the Fitbark 2, a small and light health tracker that fits on the dog collar)
Dog camera and treat dispenser (like the Furbo HD camera that reduces separation anxiety for your dog and enables you to see and talk to him)
Dog house
Treat yourself with a product showing your favorite breed
If you are really into dogs and want to show it, you can also check our Dogs are Awesome! clothing line. I have partnered with TeeSpring to create a whole collection for dog enthusiasts.
Note
You might need other supplies, depending on your specific needs and lifestyle. You should always check with the manufacturer of the products you buy to ensure they are appropriate and safe for your dog.
Dog supplies costs
After sorting through more than 250 items across the bestseller lists on various marketplaces and stores, including Amazon, Walmart, and PetSmart, we have established a cost range for the essential supplies introduced earlier.
| | | |
| --- | --- | --- |
| Supplies Prices | Cost Range | Average |
| Food & Water Bowls | $5 – $40 | $15 |
| Dog Collars (x2) | $5 – $40 | $20 |
| Leash | $5 – $30 | $15 |
| ID Tag with Phone Number | $5 – $20 | $10 |
| Dog Bed (24″ or 30″) | $15 – $110 | $50 |
| Dog Crate (24″ or 30″) | $20 – $165 | $65 |
| Plastic Poop Bags (900-1080) | $15 – $110 | $55 |
| Pooper Scooper | $10 – $30 | $20 |
| House Training Pads (75-100) | $15 – $45 | $25 |
| Stains and Odors Removal Spray | $5 – $20 | $10 |
| Toys | $15 – $155 | $60 |
| First-Aid Kit | $15 – $50 | $30 |
| Brush | $5 – $45 | $15 |
| Shampoo | $5 – $20 | $10 |
| Tooth-brushing Kit | $5 – $15 | $10 |
| Toenail Clippers | $5 – $30 | $15 |
To conclude, here is a little summary of how much you should budget for dog supplies depending on your dog's size. The first year will be the most expensive as most dog owners will need to buy everything from this list. You should expect to renew some hygiene products, toys, and maybe even the dog bed every year.
Average dog supplies cost for a small dog (up to 25 lb.)
| | | |
| --- | --- | --- |
| Supplies Cost | Range | Average |
| Initial Expense | $150 – $650 | $345 |
| Yearly Expenses | $55 – $260 | $140 |
Average dog supplies cost for a medium-sized dog (26 to 55 lb.)
| | | |
| --- | --- | --- |
| Supplies Cost | Range | Average |
| Initial Expense | $185 – $790 | $410 |
| Yearly Expenses | $75 – $330 | $185 |
Average dog supplies cost for a large dog (56 to 75 lb.)
| | | |
| --- | --- | --- |
| Supplies Cost | Range | Average |
| Initial Expense | $215 – $855 | $450 |
| Yearly Expenses | $95 – $385 | $215 |
Average dog supplies cost for an extra-large dog (over 75 lb.)
| | | |
| --- | --- | --- |
| Supplies Cost | Range | Average |
| Initial Expense | $245 – $925 | $495 |
| Yearly Expenses | $105 – $410 | $225 |
Thanks a lot for reading me. Fill the form below to receive your free dog supplies checklist by email now.
Before & After you Get a Puppy (2 eBooks)
+ Our Dog Supplies Checklist
+ Discounts & Coupons
FOR FREE
More content you could like