PetBudget's readers often ask me for help to find puppies as it can be a challenge. Therefore, I have researched American Staffordshire Terrier breeders for you. On this page, you will find all the American Staffordshire Terrier breeders I have found in Alaska and the Northwestern states.
Buy your puppy from a caring and responsible breeder only. Avoid puppy mills or unreliable backyard breeders. Even if it means waiting longer for your pet, it will be worth it. In fact, you will increase your chances to get a healthy and well-behaved dog. Always visit the kennel you are considering, ask questions about the breeding process, and spend a little time with your future puppy. Make sure that your new dog and the mom have been checked by a veterinarian before your visit.
Newsletter Subscribers get:
Before & After you Get a Puppy (2 eBooks)
+ Our Dog Supplies Checklist
+ Coupons & Discounts
ALL FOR FREE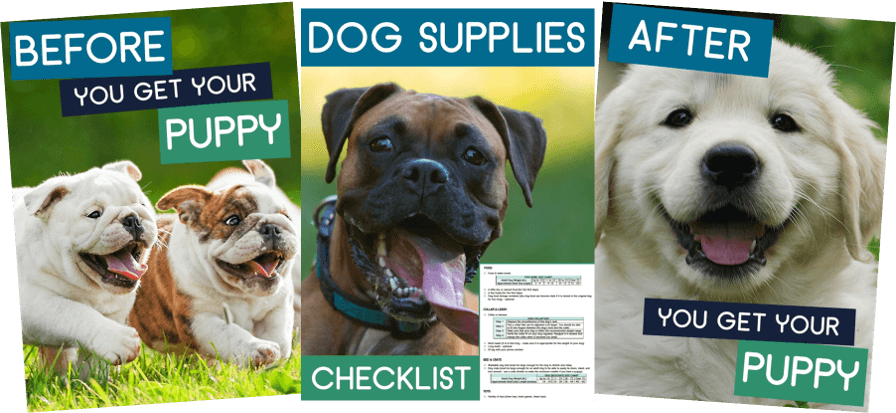 "Allow me to help you prepare for your new dog, make the best decisions, and save."

Johann – PetBudget Founder
The following directory is meant to help you find your dream puppy. But the breeders of these pages haven't been vetted by our team. Therefore, their presence here does not guarantee the quality of their breeding process. Read the last section of the article regarding how to tell if a breeder is trustworthy.
American Staffordshire Terrier Breeders in Alaska
We have not found any American Staffordshire Terrier breeder in Alaska.
American Staffordshire Terrier Breeders close to Alaska
Breeders in Idaho
Gaff's Amstaffs and Frenchies
Contact: Pamela Carter
Location: Worley, ID
Email: [email protected]
Website: facebook.com/Gaffs-Amstaffs-Frenchies-309708626377313/
Member of: Good Dog
Breeders in Montana
We have not found any American Staffordshire Terrier breeder in Montana.
Breeders in Oregon
Judy Malone
Contact: Judy Malone
Location: Oakland, OR 97462
Phone: 408-607-1421
Website: marketplace.akc.org/breeder/judy-malone-104456
Member of: AKC
Breeders in Washington
Alpine Falls Amstaffs
Contact: Ed and Karen Thomason
Location: WA
Phone: 360-250-9695
Email: [email protected]
Member of: Staffordshire Terrier Club of America
How to find reputable American Staffordshire Terrier breeders?
Getting your dog from a reputable breeder and avoiding puppy mills and greedy backyard breeders at all costs is essential. Although very low prices should always be a huge red flag, even the most expensive puppies could come from bad sellers, and price only is not a sign of quality. Breeders registered with a kennel club tend to be more serious, but again, it is not enough to decide whether a breeder is trustworthy or not. Along the same lines, an unregistered breeder could be excellent.
Here are the characteristics of good breeders:
Small scale operations
Usually, only sell one or two breeds, don't have puppies available all the time, and have experience.
Raise puppies in their home since birth and show love toward their dogs.
Make sure puppies are handled by different people to be comfortable with humans.
Knowledgeable about the breed (temperament, health, nutrition, grooming, etc.), answer your questions.
Transparency
Encourage you to meet them, visit their kennel (which should be clean and spacious), and see the breeding dogs and puppies (which should be kept clean, warm, and well-fed). Good breeders only sell puppies to people they have met in person.
Willing to share information about their breeding process. Good breeders don't start breeding dogs under 18 months old and usually stop after 3 to 6 litters.
They will ask you to pick up the puppy at the kennel or bring it to you themselves (serious breeders will never ship their puppies or refuse access to the kennel).
Will make sure you will be a good fit for their dog (usually by making you fill out a questionnaire) and will most likely make you sign a contract spelling out your responsibilities (usually to spay/neuter and sometimes train the dog).
Healthcare
Screen their breeding dogs for genetic disorders and keep their vaccine and preventive healthcare up to date (should be able to provide proof, like health certificates, test results, etc.).
Take puppies to the vet first in the first weeks (and can prove it).
Don't let puppies less than eight weeks old leave their mother.
For American Staffordshire Terrier breeding dogs, the AKC national breed club recommends the following health tests: hip evaluation, cardiac exam, thyroid evaluation, NCL DNA Test, and ophthalmologist evaluation. Ask your breeder for test results.
Check the medical section of our American Staffordshire Terrier article to know more about the most common health issues for this breed and the potential cost, according to Dr. Brooks, DVM.
Guarantee
Reputable breeders will be able to provide references from previous buyers.
Will keep answering your questions and help after the sale if needed.
Will take the dog back at any time and provide a guarantee (usually for health and temperament).
Sellers to avoid
Finally, I would strongly advise against buying a puppy on Craigslist, Hoobly, or similar websites, and even in pet stores (unless they have partnered with a shelter and offer dogs for adoption). The likelihood that dogs you will find there are coming from puppy mills is very high. It supports a very inhuman system and increases the chance of your puppy developing expensive health issues and significant behavioral problems in the future.
More American Staffordshire Terrier content