Whether you are looking for a Bluetick Coonhound puppy to buy or an older one to adopt, I know finding your favorite dog breed can be challenging. I have been contacted so often by PetBudget readers looking for help that I have decided to create this resource to guide you.
In this article, I will share with you 13 ways to adopt a Bluetick Coonhound and 11 ways to buy a puppy in the US. Hopefully, you will be able to find your future dog near you and bring him home soon with the help of this article.
I want to start with a bit of advice: always buy or adopt from a responsible breeder or shelter. You will have a better chance of getting a happy, healthy, well-behaved dog. Avoid puppy mills and unreliable backyard breeders. Visit the kennel or shelter, ask questions about the breeding process or the dog's history, and make sure to interact with the dog. A veterinarian should have seen the dog before your visit.
Newsletter Subscribers get:
Before & After you Get a Puppy (2 eBooks)
+ Our Dog Supplies Checklist
+ Coupons & Discounts
ALL FOR FREE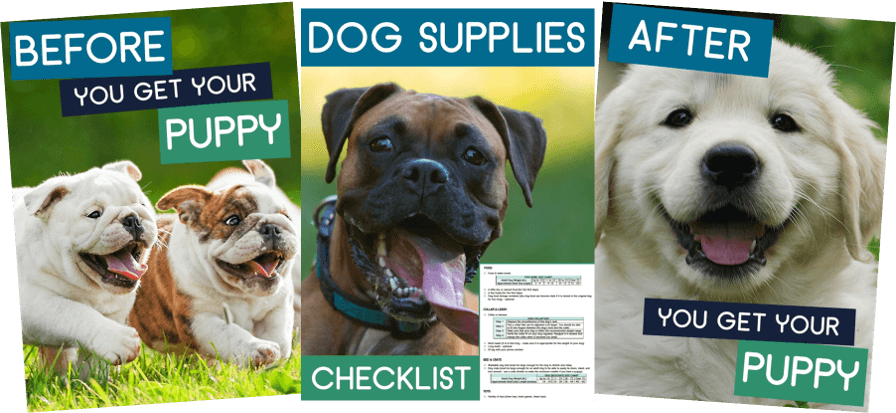 "Allow me to help you prepare for your new dog, make the best decisions, and save."

Johann – PetBudget Founder

How hard is it to find a Bluetick Coonhound puppy?
We have reviewed close to 50,000 puppy ads from various sources to estimate the price of puppies in the US (for over 150 breeds). During our research, Bluetick Coonhound puppies were very hard to find.
In fact, on average we were able to find around 320 puppies per breed, but only 40 Bluetick Coonhound puppies.
13 Ways to find a Bluetick Coonhound to adopt near you
Petfinder
Adopt-a-Pet
ASPCA
Coonhound Rescue Network Facebook Page
CoonhoundRescue.com
AKC Rescue Network
SaveaRescue
Rescue Me
Petango
Best Friend Animal Society
Hearts United for Animals
North Shore Animal League America
Local rescue and shelters
Year after year, approximately 3 million dogs enter animal shelters in the US, and more than half a million are euthanized. I adopted my pet and would advise everyone to do so. It will likely save a life and be cheaper, faster, and easier for you. If you want a puppy, know that it is possible to find one for adoption with patience and work, and don't dismiss this option right away. But it would be better to be open to considering other breeds if adopting a puppy is your goal, as they tend to find a new family very quickly.
If you only want to find the best ways to buy a Bluetick Coonhound puppy from a breeder, scroll down to the next chapter.
Petfinder
Petfinder is one of the biggest adoption websites. They have thousands of dogs available for adoption at any time. Their search engine is also powerful, making your research a straightforward process. They also have an app that will notify you when dogs meeting your search criteria are newly available.
See if there is any Bluetick Coonhound available on Petfinder now (you will be redirected to the Bluetick Coonhound page on their website).
Adopt-a-Pet
Adopt-a-Pet is another huge adoption website. It is North America's largest nonprofit pet adoption web service. They also usually have thousands of dogs available for adoption, and it is possible to set up an alert directly from the website. The search engine is basic but still enables you to search by location, breed, and age, among other things
See if there is any Bluetick Coonhound available on Adopt-a-Pet now (you will be redirected to the Bluetick Coonhound page on their website).
Adopt-a-Pet's search engine is used on the following three websites: The Shelter Pet Project, PetSmart Charities, and Petco Love. You will find the same results, and it is not necessary to look at them if you have already searched on Adopt-a-Pet.
The Shelter Pet Project
The Shelter Pet Project results from a collaboration between the Humane Society of the United States, Maddie's Fund, and the Ad Council to promote adoption from shelters.
PetSmart Charities
Started by PetSmart founders, PetSmart Charities and PetSmart Charities of Canada are some of the most prominent financial supporters of animal welfare and focus primarily on helping abandoned pets find a new home.
Petco Love
Petco Love (formerly Petco Foundation) is also an independent nonprofit organization dedicated to the welfare of pets and supporting adoption, among other things.
American Society for the Prevention of Cruelty to Animals
There is a database of dogs looking for a new home on the ASPCA's website. The search engine is easy to use (breed, sex, location), and there are thousands of dogs available for adoption at any given time. If you live in New York City, you could also take a quick look at the dogs available at the ASPCA's adoption center.
See if there is any Bluetick Coonhound available on the ASPCA's website now (you will be redirected to the Bluetick Coonhound page on their website).
Bluetick Coonhound rescues in the US
A breed-specific rescue could be a good option to find a purebred dog. There won't be as many dogs available as the previous websites, but it's worth a shot. For a Bluetick Coonhound, visit the AKC Rescue Network page and look at the Bluetick Coonhound section.
You could also check the Coonhound Rescue Network Facebook Page or CoonhoundRescue.com.
SaveaRescue is another interesting resource. You will find multiple Bluetick Coonhound rescues than you can sort by distance from your ZIP code. They also have a search engine with dogs available for adoption that you can filter by breed, age, and location.
Reputable breeders will almost always offer to take their puppies back if the buyer changes his mind or can't take care of the dog anymore. A good strategy could be contacting breeders and letting them know that you would be willing to take one of their dogs if they have any available for adoption. Retired breeding dogs can also be available for adoption sometimes. Read the following section about buying a puppy for tips to find breeders.
Other sources
The following organizations are not as big as Petfinder, Adopt-a-Pet, or the ASPCA, or as focused as the Bluetick Coonhound rescues mentioned previously but are worth considering to increase your chances to find your dog.
11 ways to find a Bluetick Coonhound puppy to buy near you
AKC Marketplace
AKC breeders
UKC breeders
Good Dog breeders
NextDayPets
PuppyFind
PuppyFinder
Lancaster Puppies
Greenfield Puppies
Gundog Central
Local breeders
I understand that many families are exclusively looking for a puppy to buy. It can make a lot of sense if you want your future pet to get used to their future environment from a very young age. And also, let's be honest, although they are way more work in the first months, puppies are adorable!
AKC Marketplace
The American Kennel Club (AKC) is the most famous kennel club in the US. The AKC Marketplace is their online puppy ads service. You will find available puppies and even puppies about to be born bred by AKC registered breeders only. Although puppies found here are a bit pricier than the average, there is a better chance that AKC registered breeders will take great care of their dogs and puppies. And it's also the best place to go if you want a purebred dog (whether you want your pet to be registered or not).
It is also possible to create an alert to get a notification when new Bluetick Coonhound puppies become available.
See if any Bluetick Coonhound puppies are available on the AKC Marketplace now (you will be redirected to the Bluetick Coonhound page on their website).
American Kennel Club breeders
Not every AKC registered breeder will use the AKC marketplace to sell their puppies. If you want to be proactive and increase your chances of getting a puppy, you can go on the Bluetick Coonhound breeder directory and contact breeders in your area. You will be able to find out if they have available puppies or at least if you can put your name on the waiting list for the next litter.
Here is the link to The National Bluetick Coonhound Association. At the time of writing this article they didn't have a breeders list on the website but I added the link in case they have updated the website since then. You could contact them to have the contact information of their members.
United Kennel Club breeders
The United Kennel Club (UKC) is the second most popular kennel club in the US. The AKC is more focused on conformation to breed standards, where the UKC is more performance-oriented. On their website, there is a tool where you can search for breeders that have litters or have previously registered litters. It's possible to search by breed and state.
Find UKC Bluetick Coonhound breeders (you will be redirected to the UKC breeder search engine).
Good Dog breeder directory
You can also look for a breeder near you on the Good Dog breeder directory. To be listed on the Good Dog website, breeders must go through an in-depth screening focusing on breeding practices and environment, the physical and mental health of the dogs and puppies, and their selling policies.
It doesn't mean you shouldn't do your research, but it's already a step in the right direction.
Online Marketplaces
It is possible to find puppies for sale on specialized websites. It is a very convenient solution, and some reputable (and even AKC registered) breeders use these online marketplaces to sell their puppies. But it is essential to be aware that they are also a tool used by many puppy mills and backyard breeders to sell their dogs. Even scammers pretend to have puppies to sell but disappear after receiving a deposit from potential buyers. I would highly recommend that you read the next section of this article explaining how to differentiate a reputable breeder from a bad one.
Some very obvious red flags should be a very low price, a seller being okay with you taking a puppy under eight weeks old home, the recommendation to get the puppy shipped to you, the impossibility to visit the kennel and meet with the breeder in person, a lack of transparency or knowledge about the breed. Before making any decision, if you decide to get your puppy from one of these websites, please read the next section to be sure to buy from a good, loving, reputable breeder.
Some of these websites will allow you to add an alert to be notified when new puppies are available.
Local breeders
Finally, you could always search for local breeders that are not registered with any kennel club. If none of the previous solutions have worked, it could be worth doing this quick Google search.
How to find reputable Bluetick Coonhound breeders?
It is essential to get your dog from a reputable breeder and avoid puppy mills and greedy backyard breeders at all costs. Although very low prices should always be a huge red flag, even the most expensive puppies could come from bad sellers, and price only is not a sign of quality. Breeders registered with a kennel club tend to be more serious, but again, it is not enough to decide whether a breeder is trustworthy or not. Along the same lines, an unregistered breeder could be excellent.
Here are the characteristics of good breeders:
Small scale operations
Usually only sell one or two breeds, don't have puppies available all the time, and have experience.
Raise puppies in their home since birth and show love toward their dogs.
Make sure puppies are handled by different people to be comfortable with humans.
Knowledgeable about the breed (temperament, health, nutrition, grooming, etc.), answer your questions.
Transparency
Encourage you to meet them, visit their kennel (should be clean and spacious), and see the breeding dogs and puppies (should be kept clean, warm, and well-fed). Good breeders tend to only sell puppies to people they have met in person.
Willing to share information about their breeding process. Good breeders don't start breeding dogs under 18 months old and usually stop after 3 to 6 litters.
Will ask you to pick up the puppy at the kennel or at least to bring it to you themselves (serious breeder will never ship their puppies or refuse access to the kennel).
Will make sure you will be a good fit for their dog (usually by making you fill a questionnaire) and will most likely make you sign a contract spelling out your responsibilities (usually to spay/neuter and sometimes train the dog).
Healthcare
Screen their breeding dogs for genetic disorders and keep their vaccine and preventive healthcare up to date (should be able to provide proof, like health certificates, test results, etc.).
Take puppies to the vet first the first weeks (and can prove it).
Don't let puppies less than eight weeks old leave their mother.
For Bluetick Coonhound breeding dogs, the AKC national breed club doesn't recommend any specific tests, but ask your breeder anyway if he has done some.
Check the medical section of our Bluetick Coonhound article to know more about the most common health issues for this breed and the potential cost, according to Dr. Brooks, DVM.
Guarantee
Reputable breeders will be able to provide references from previous buyers.
Will keep answering your questions and help after the sale if needed.
Will take the dog back at any time if needed and provide a guarantee (usually for health and temperament).
Sellers to avoid
Finally, I would strongly advise against buying a puppy on Craigslist, Hoobly, or similar websites, and even in pet stores (unless they have partnered with a shelter and offer dogs for adoption). The likelihood that dogs you will find there are coming for puppy mills is very high. It supports a very inhuman system and increases the chance of your puppy developing expensive health issues and significant behavioral problems in the future.
The cost of a Bluetick Coonhound
On average, a Bluetick Coonhound puppy will cost $600 in the USA. Most puppies can be found between $300 and $1,200. The price will vary depending on the breeder and location and the dog's bloodline, color, and age, among other things. It is also possible to adopt one for $50 to $500.
The cost of owning a Bluetick Coonhound is $21,750 on average (usually between $10,175 and $36,745) through the dog's lifetime. This accounts for the cost of the dog itself, supplies, food, grooming, training, and preventive healthcare. It could be must more expensive if you need regular services such as dog walking or dog boarding.
To know more, check our whole article on the cost of owning a Bluetick Coonhound. You will find all the information on supplies, food, preventive healthcare, training, grooming, and tips from pet professionals (veterinarian, trainer, groomer). We also have a cost calculator that you can play with to establish your dog budget.
Why do puppy prices vary for the same breed?
There can be a significant price difference between puppies. Many factors can explain this:
Purebreds are more expensive than mixed breeds (except for a few designer breeds).
A show-quality puppy coming from a prestigious bloodline could be 10 to 100 times more expensive than the average dog of the same breed.
A puppy's coat color and markings will also influence the price, depending on their popularity.
Some expenses that a breeder can defray will also reflect in the price: health screening and other medical costs, microchip, training and socialization, and registration papers.
Some breeds are very popular in some areas and less in others.
Age is also a factor. On average, a puppy between 2 and 4 months old will be 4% less expensive than a newborn to a 2-month-old puppy. And a puppy between 4 and 6 months old will be 8% cheaper on average. On the other hand, buying an unborn puppy from a coming litter (usually from registered breeders) is likely to cost 28% more!
Five tips for finding a cheaper Bluetick Coonhound puppy
Adoption. By investing a little time in visiting shelter websites regularly, there is a chance that you will be able to find a puppy to adopt. They are rare and get adopted quickly, but it is a realistic option. Not only is it cheaper, but it is also a great thing to do.
Older puppies. Most people are willing to buy their dog as young as possible, creating excellent opportunities to find puppies a few months old for a much lower price. A 6-month-old dog will still be adorable and playful and should be cheaper than an eight-week-old one.
Other locations/states. Some breeds are more expensive in specific locations because of their characteristics and the cost of operating a breeding business there. Looking at prices in different places is a great way to save a lot, providing you are willing to travel to meet the breeder and your future dog.
Mixed-breed or purebred. Mixed breed dogs tend to be less expensive to buy than purebreds. This is especially true for purebreds with registration papers (pedigree). Most families are just looking for a pet to spend time with and do not need these registration papers.
Friends and family. Let everyone around you know that you are looking for a dog. You might get a good surprise and learn that someone trustworthy has a pregnant dog and is looking for people to get the pups.
Adopting vs. buying a Bluetick Coonhound
Here is a list pros and cons of adopting and buying your future Bluetick Coonhound.
Adopting:
PRO: You can get a dog within a few days.
PRO: Usually, $50 to $500.
PRO: Dogs from shelters are usually spayed or neutered and microchipped.
PRO: It gives the dog a new home and saves pets from being euthanized.
PRO: An adult dog temperament is more predictable.
PRO: Adult dogs can be easier to manage and need less training.
PRO: You can be aware of health conditions due to poor breeding conditions before adopting.
CON: It is hard to find a puppy.
CON: You might have to deal with issues caused by previous owners.
CON: Adult dogs can have a harder time adapting to some situations (kids, apartments, other pets, etc.).
Buying:
PRO: It is easier to find a puppy.
PRO: You can take good care of your pet from the beginning.
PRO: A puppy is likely to adapt to most living situations.
CON: You often need to get on a waiting list.
CON: Usually, $300 to $1,200.
CON: You have to consider spaying/neutering and microchip expenses.
CON: It can support puppy mills where animals are raised in deplorable conditions.
CON: The is some uncertainty regarding the dog's future temperament.
CON: A lot of training will be needed during the first months (time and money).
CON: There is a risk for puppies bought from bad breeders to develop expensive health problems.
Pick a puppy from a litter or choose the right dog in a shelter
I believe that this aspect not as important as finding a reputable breeder or shelter. There are mainly two reasons for this. First, a puppy bought from a reputable breeder is far less likely to develop expensive health issues or significant behavioral problems, two of the main things people want to avoid. The second reason is that a reputable breeder or shelter will be able to guide you when choosing your pet by knowing their animals and making sure to understand your expectations and goals. In that case, they will give you the best possible advice.
To choose a dog from a litter or shelter, look for a healthy and shiny coat. You should be able to feel the dog's ribs but not to see them. Eyes, ears, and genitalia should be clean and not inflamed. Get the dog's attention to test sight and hearing. Finally, pick one that will match your level of energy.
It's okay to pick a laid-back dog or puppy if you mainly want a low-maintenance cuddling buddy. In the same idea, choose a high-energy puppy or dog if you have a very active lifestyle. Although energetic dogs will require a lot of daily exercise and activity and will most likely need more training, they will be the perfect companion to go on many adventures with you.
Once you have your dog, don't forget to get a dog license (mandatory in most places). Check our new dog owner guide to know everything you need to get ready to welcome a dog home in a few minutes. It's a 5-minute read packed with helpful information for future and new dog owners.
If you are looking for a dog or puppy and considering multiple breeds or mixed breeds, read our general article on how to find a puppy to buy or adult dog to adopt for more accurate information and links.
Patience is key
Whether you are looking for a dog to adopt or a puppy to buy, finding the perfect pet can be a long and frustrating process, especially when looking for a specific breed. It's important to manage your expectations and understand that it is very likely that this process will take weeks or even months. It is also best not to jump on the first opportunity but to take the time to pick a good dog for you instead. One that will be comfortable in your environment and will be a good fit for your lifestyle. Be honest and transparent with shelters and breeders. Serious ones have both your interest and their dogs' in mind. In the end, it will all be worth it!
Other breeds you could be interested in
More content you could like
Get Ready to Become a Dog Parent with a Free Audiobook
It is primordial to be ready to raise a dog and develop an harmonious relationship between your furry friend and family members. I would not wait until I have the dog to start this process. See it as a parenting class.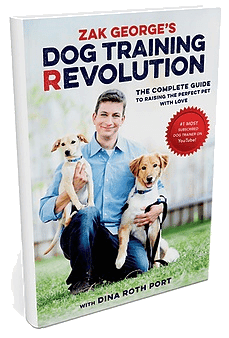 The Complete Guide to Raising the Perfect Pet with Love
Zak George is a fantastic dog trainer and has the most popular training channel on YouTube. I have listened to this audiobook and could not recommend it enough. The great thing is you can listen to it at no cost with a 30-day Amazon Audible free trial. If you already have an account, make it your next pick.
You will learn everything you need to know to raise, train, and care for your dog: from choosing the right puppy, training techniques, picking supplies, finding a vet, selecting the right food, handling behavioral issues, and much more. You can listen and learn so much about raising a dog while going to work, running errands, exercising, etc. This audiobook can definitely make a difference.
If you want to know whether to train your dog yourself or hire a professional and learn about the cost of training classes and supplies, check our article written with a certified dog trainer.